Holtville Airport Launch Site
---
The launch area is an unused airport surrounded by vegetated desert landscape. Landing on concrete is a possibility, so choose your
recovery system accordingly. Outside the airport boundaries, there is lots of brush and low terrain for rockets to hide in, so tracking
systems of some kind are highly recommended for any but the lowest flights.
The waiver at the Holtville Launch Site is 18,000 feet


Do NOT follow the directions from Google Maps.
It will take you the wrong way and you will get stuck
just like this person did during the launch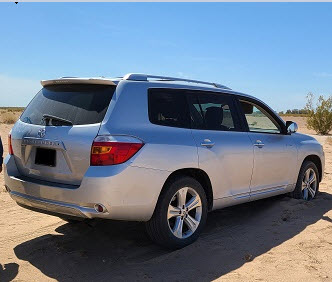 Directions
From the west, the easiest route is I-8 to the State Route 111 North exit, right on Evan Hewes Highway (aka S80), left on State 115 before you reach Holtville, and then right on Norrish to the airport.
ONLY ENTER THE RUNWAY BY MEANS OF THE MAIN GATE WHICH IS AT THE END OF THE PAVED ROAD.

DO NOT USE THE FIRST GATE!!
Holtville Airport Launch Site Map
Features
The launch area is in the middle of an expanse of open desert surrounded by a larger area of lightly vegetated landscape. Rocket recovery on foot is generally easy due to the limited ground cover.
OFFROAD Vehicle use is prohibited other than for Rocket Recovery. Please note the runways are not cared for and there are numerous large pot holes. Watch where you're driving!
Launch Facilities
We normally have an ample number of launch pads for rockets of all sizes. We have various sizes of launch rods and rails available.
GPS Coordinates
32 50.454N, 115 15.917W
Camping
RVs and Tents Welcome
Campfires OK
ATV use OK
Porta Potties Onsite
No Firearms or Fireworks
Bring lots of drinking water and sunscreen.